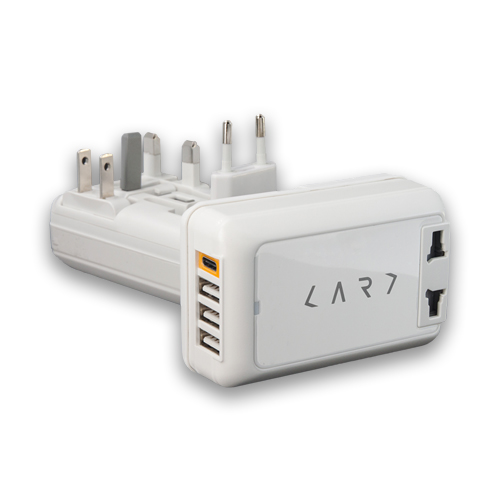 Design:
1.Universal Adapter for use in over 150 countries.
2.Ultra slim and integrated design.
3.Support AC socket adapter & USB port (Type-C & USB) fast charging at the same time.
4.Protection cover design with a Spare fuse
5.This USB Port support fast charging iPhone\IPad\Android\Smart phone and other USB Charging devices.
6.Credit card sized
7.Convenient and easy to carry
8.Integration universal AC power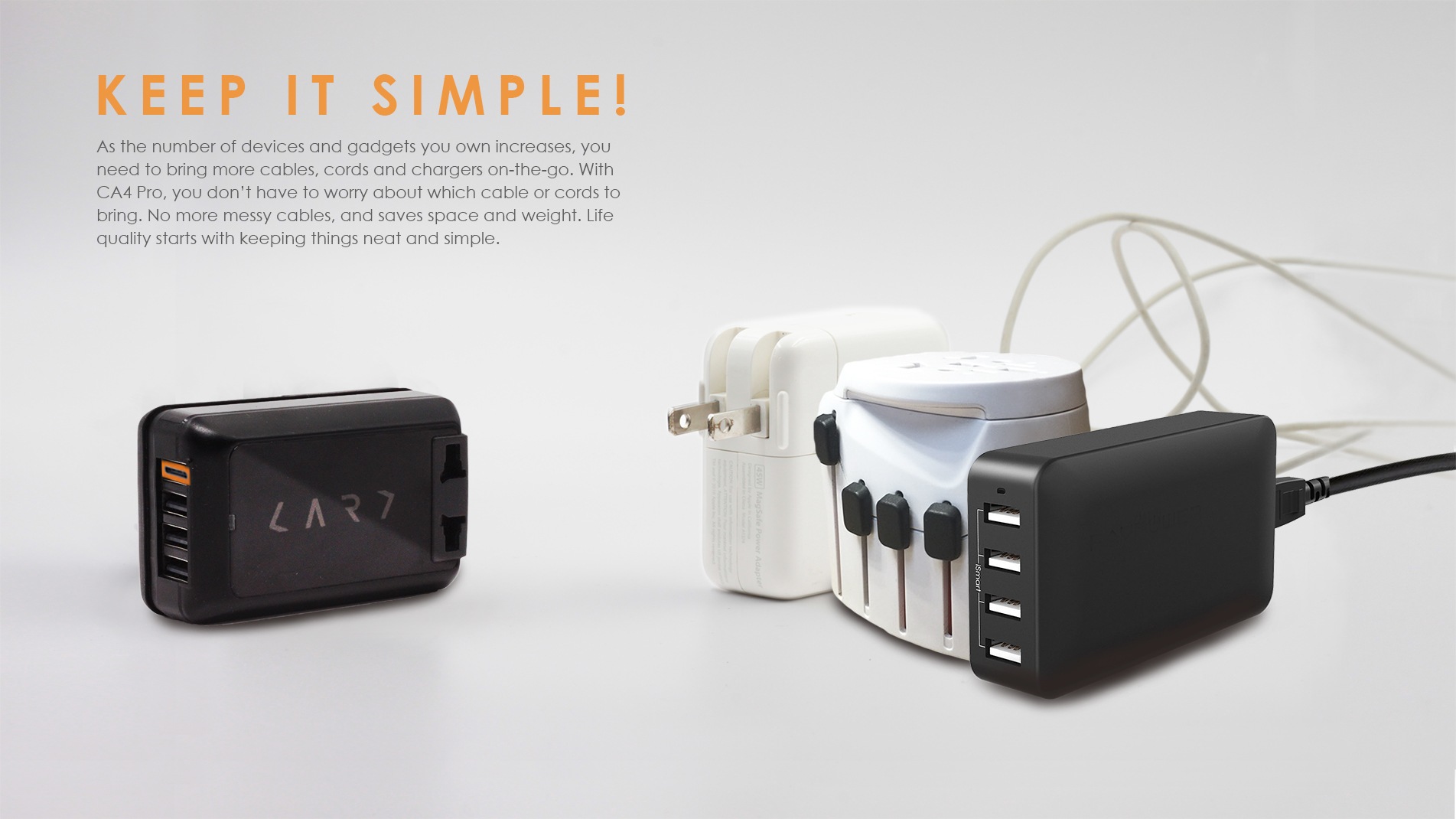 Specification:
Designed & Engineered in Singapore
Get connected in over 150 countries worldwide
Ultra slim and intergrated design
Type-C port x1 & USB-a port x3
Input: AC 100-240V, 50/60Hz
Output Type-C:20V/2.25A, 15V/3A, 12/3A, 9V/3A, 5V/3A
Output USB:5V/3A(SHARE)
Dimensions: 86(L)x55(W)x32(H)mm
Weight: 155g
Color: black / white