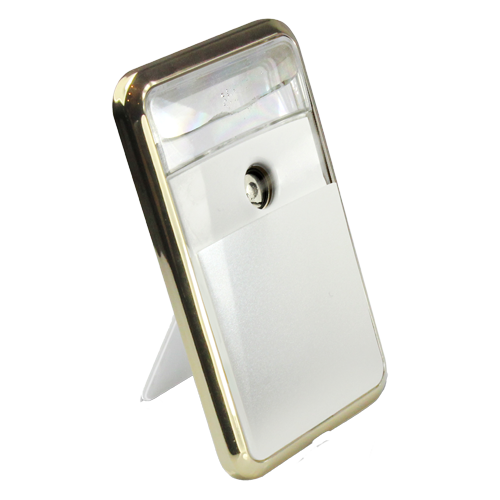 Design:
1.Portable ultrasonic atomizer is designed with replaceable chambers.
2.Rechargeable via USB charger. Whole device is Waterproof, worry free when refilling and cleaning.
3.Suitable Liquid: Beauty moisturizing liquid, water-soluble essential oils, beauty lotion, perfumes, alcohol, etc.
4.For Highly concentrated liquid, such as perfumes, please drop a drib into water then refill to spray via this device for fresh air.
5.Simply using pure water to spray via this device to skin can bring cool and moist hen traveling in dry hot areas.
6.CUA can be a Beauty Machine, Travel Humidifier, Alcohol Disinfection Machine ,Oil Water Oxygen Machine, Perfume Sprayers, etc.
7.The liquid chamber is exchangeable with an additional chamber in the package. It an replaced when necessary or according to your own preference.
8.Three spray mode: continuous spray / auto 3 seconds interval / auto 10 seconds interval.
9.Pop-Up Stand. Invisible Switch Design, simply slide to switch on/off.
10.Nanotechnology.